Year 11
Please click the front cover of the booklet to the left to view. The booklet includes: what parents can do to support, information about each course and practical guidance for parents on supporting revision at home.
Science Website
The Science department at Thornaby Academy have developed a learning resource full of information about all of the different topics they are learning. The students have access to this at the Academy and home. It has been designed to help students master science and obtain the greatest possible understanding of the subject.
Key Dates for Parents of Y11 2017/2018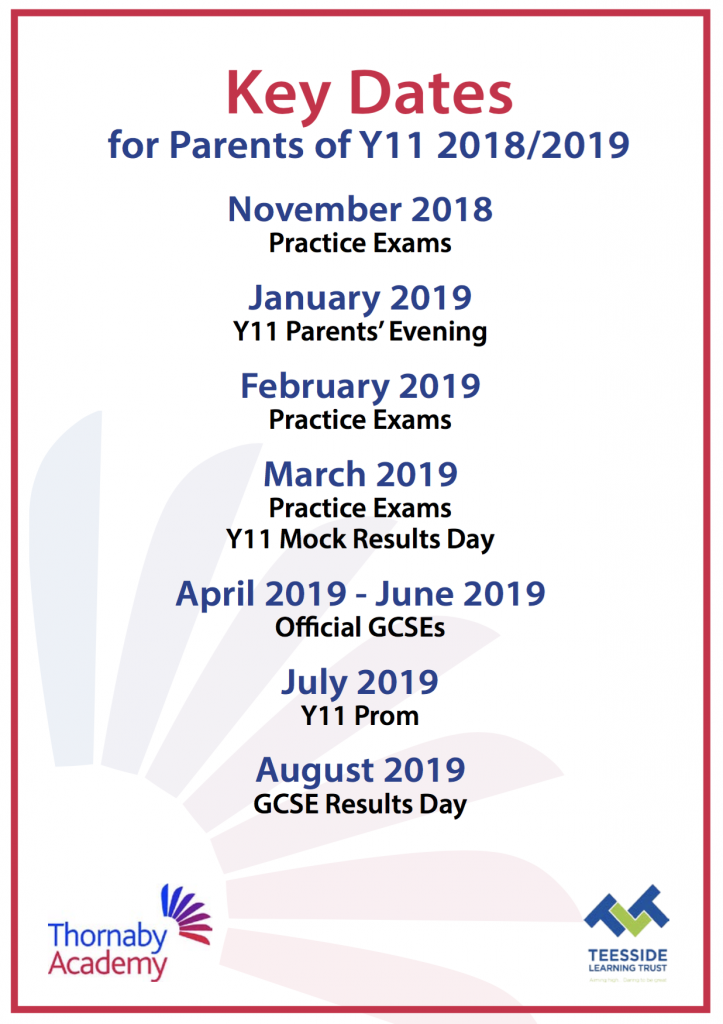 Exam Preparation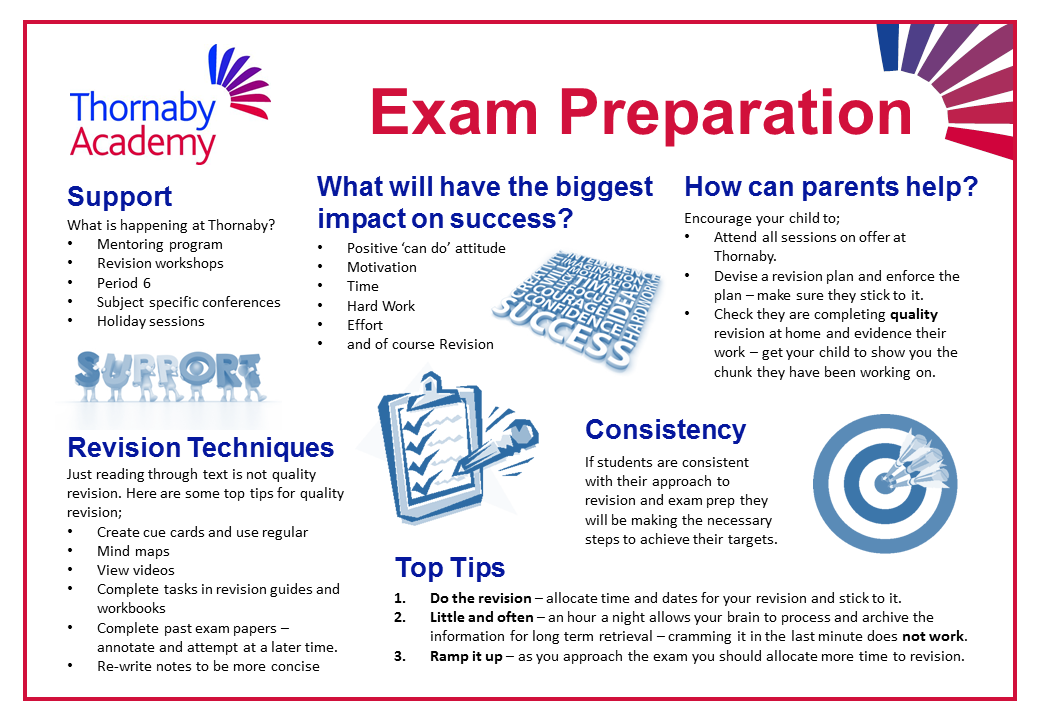 Help and guidance when preparing for their upcoming examinations, there are usual tips, revision techniques and advice to help you achieve.