Catering Service
At Thornaby Academy we aim to provide a nutritionally balanced menu for every student and encourage them to take a meal with us each day. We will ensure that students have a happy eating experience with us, in a safe and secure environment.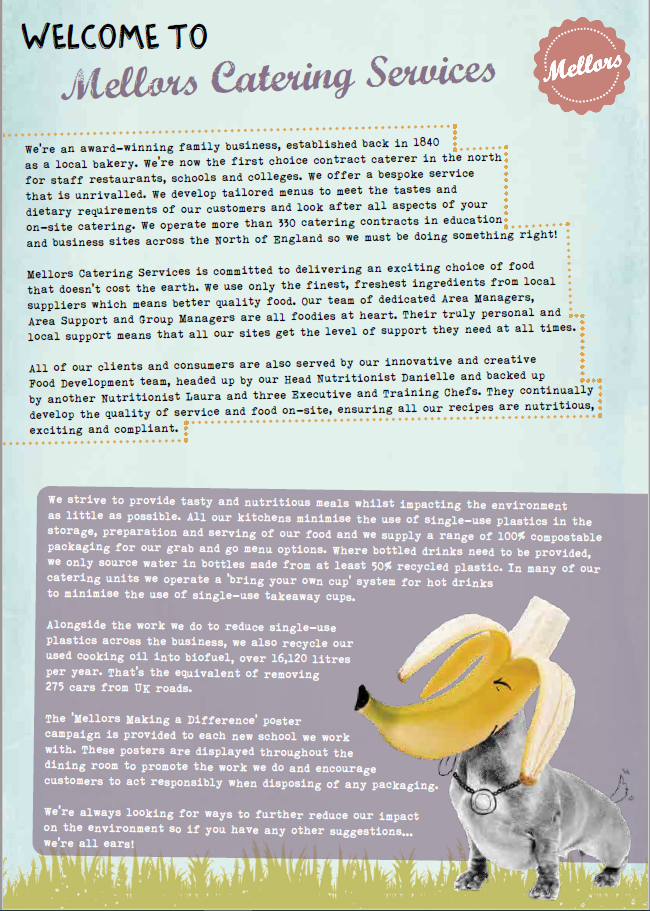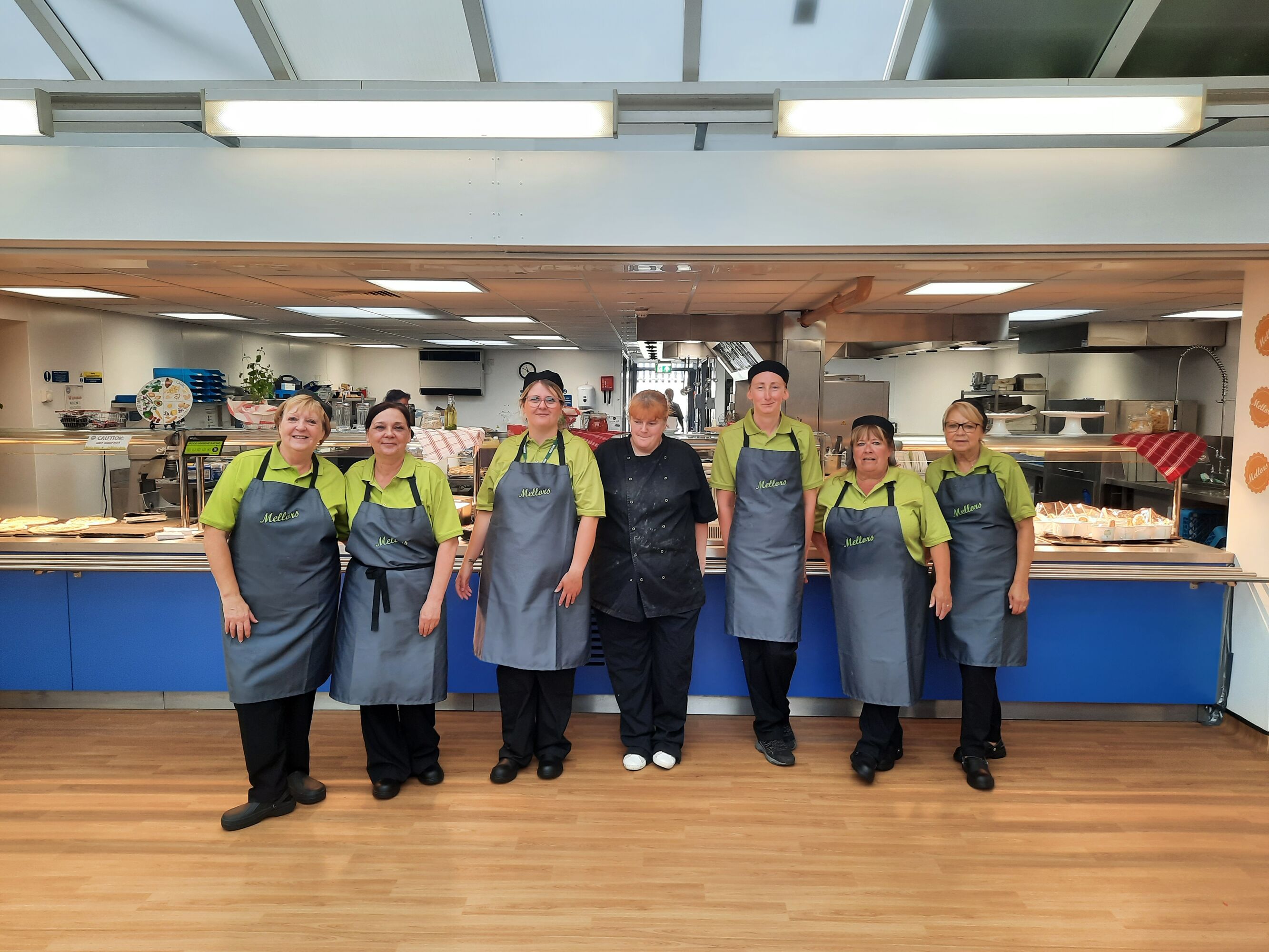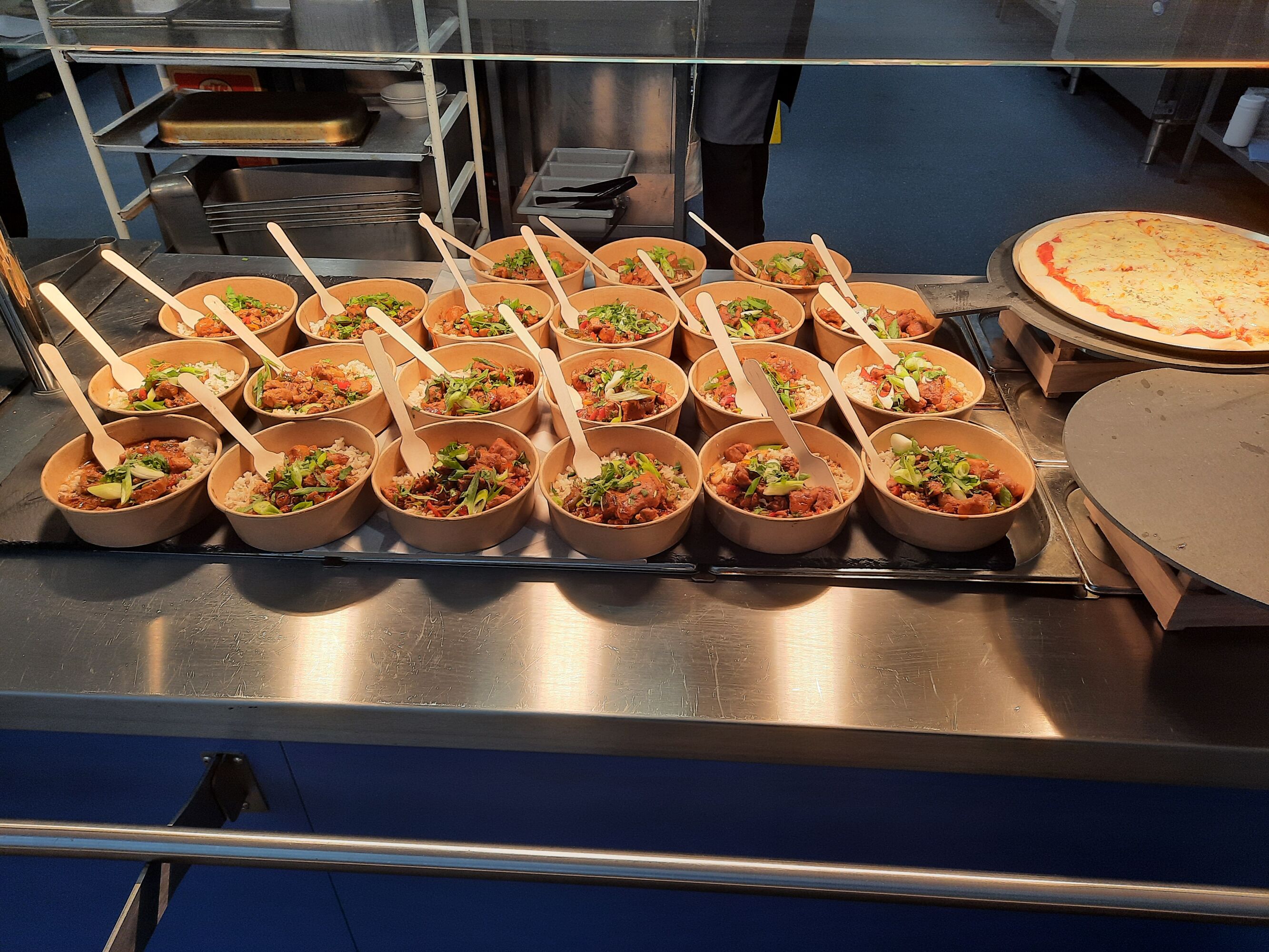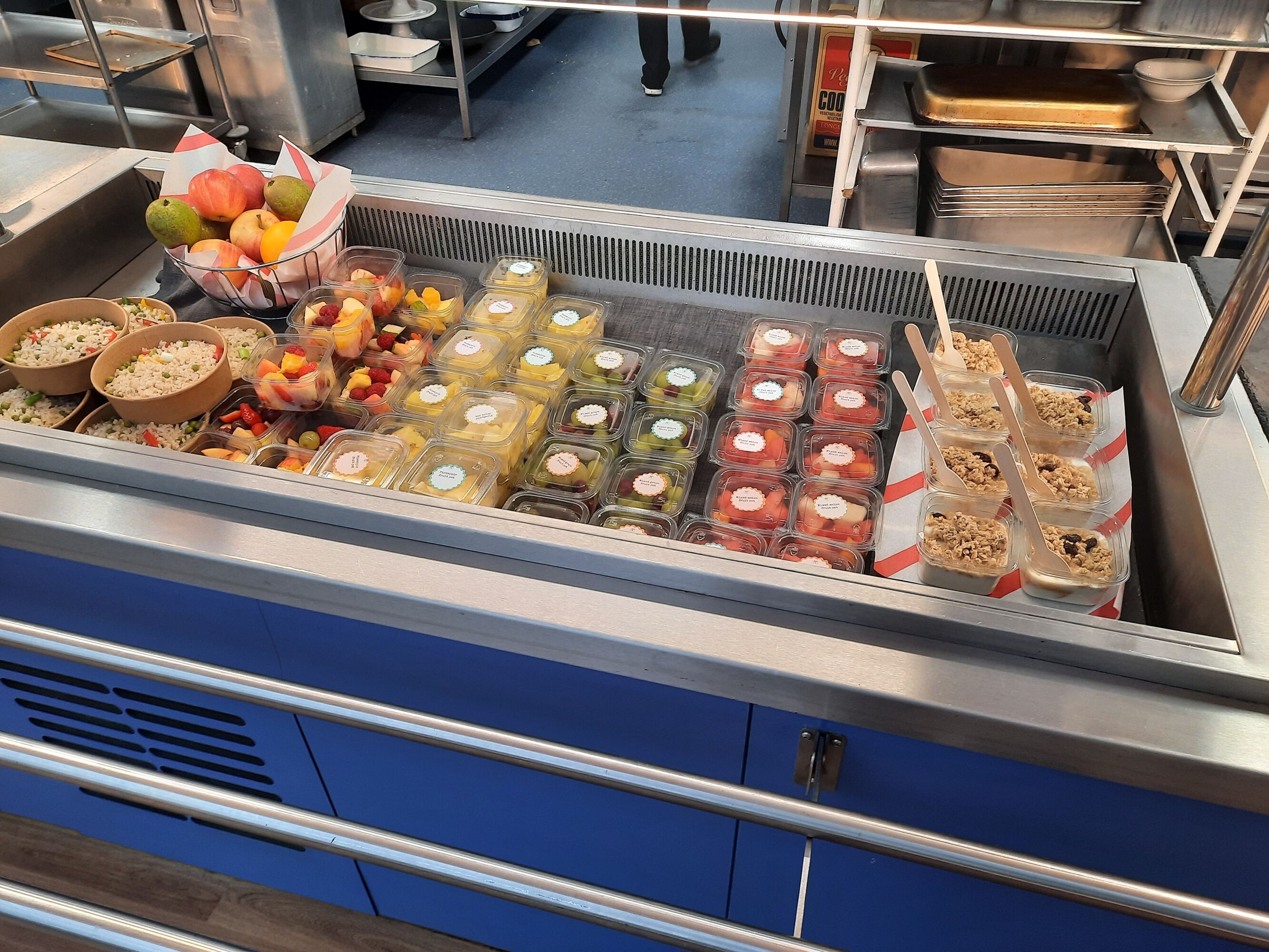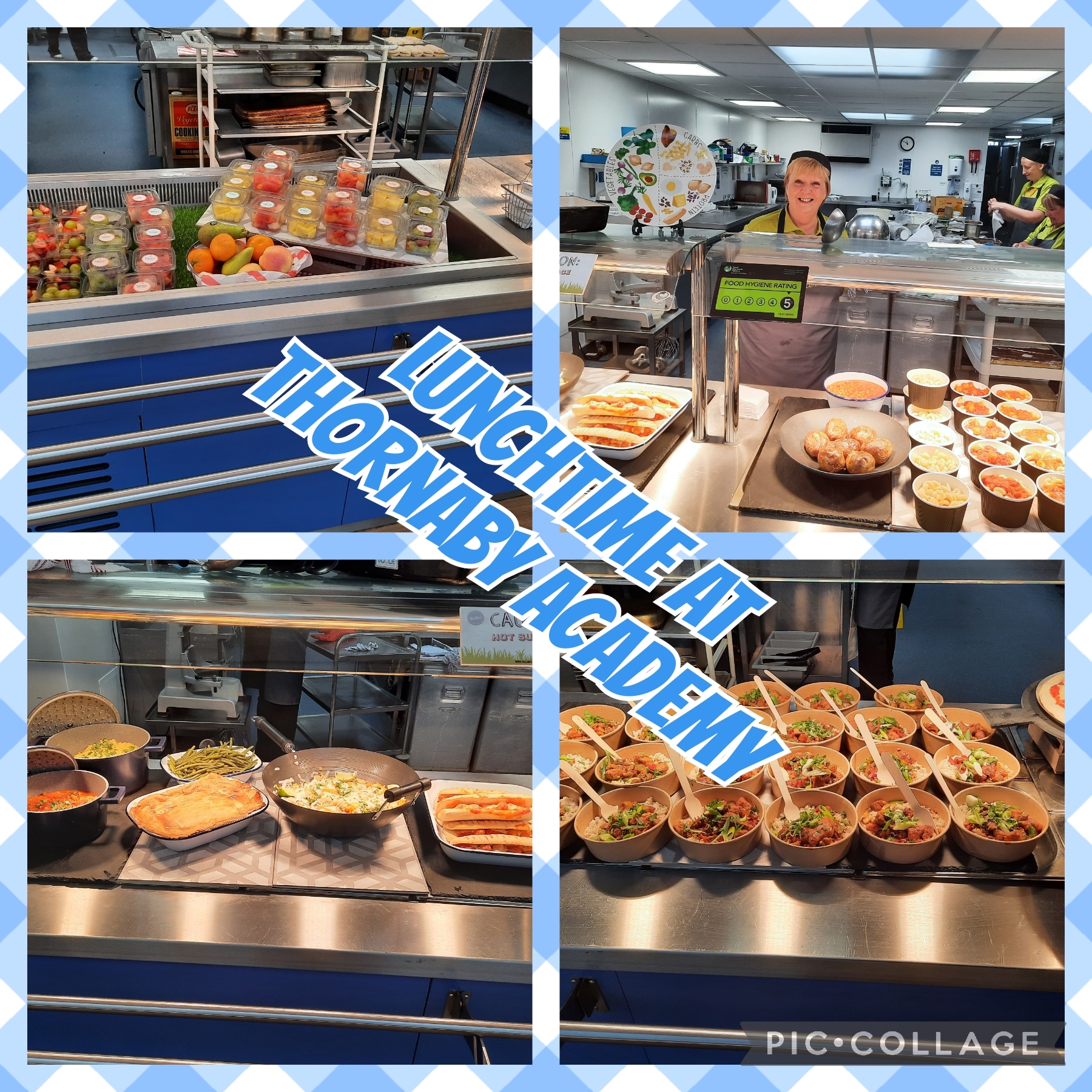 HEALTH & LIFESTYLE
At Thornaby Academy, we encourage our students to follow an active and healthy lifestyle. Recent media attention, surrounding the rise in obesity levels among both adults and children, has led to actions at a national and local level.
For example you may be aware of the campaign to encourage your family to eat five portions of fruit and vegetables a day as well as becoming more active by walking/cycling to school and participating in sport.
We will also examine the diet of our students and ensure our dining facilities provide a range of healthy hot and cold food choices encompassing the 5-a-day choices along with the nutrients required to stay healthy i.e. introduce new foods gently little by little. There is evidence that it takes 10 – 11 'tries' for a child to develop a liking for new foods.
CATERING SERVICE
In addition to the lunchtime menus, we offer catering services at mid-morning break.
To support our catering operation and the local community, we have joined forces with local suppliers for the provision of fruit, vegetables, meat and fish and we will compile our menus with full consideration to seasonality and sustainability
MORNING BREAK
As we know, many students need a 'top up' of food during the day and with our morning break service, items such as freshly made bacon and sausage rolls, toasted bread and breakfast specials consisting of breakfast wraps and pizza toast. To complement the service we will also offer a range of fresh fruit pots with a selection of 'healthy' drinks.
MENUS
Every day the menu is displayed on menu boards and all television screens within the academy, and the cyclic menu is displayed at all times in the dining room area.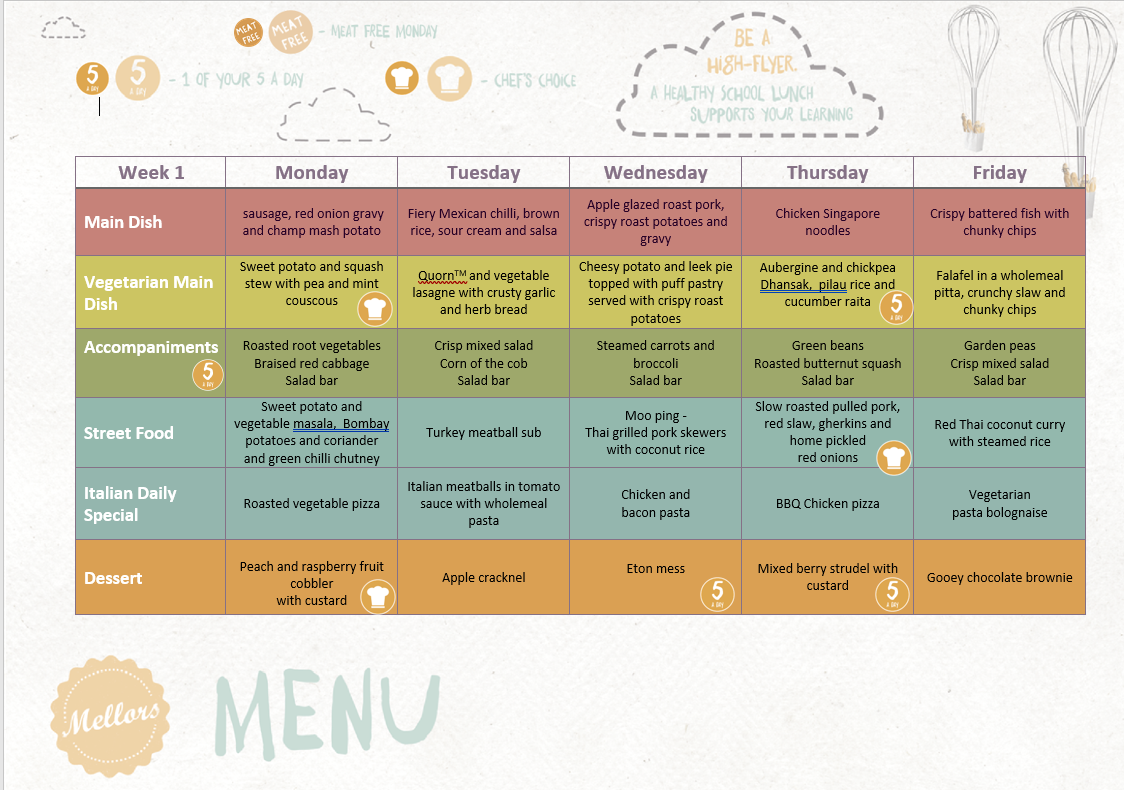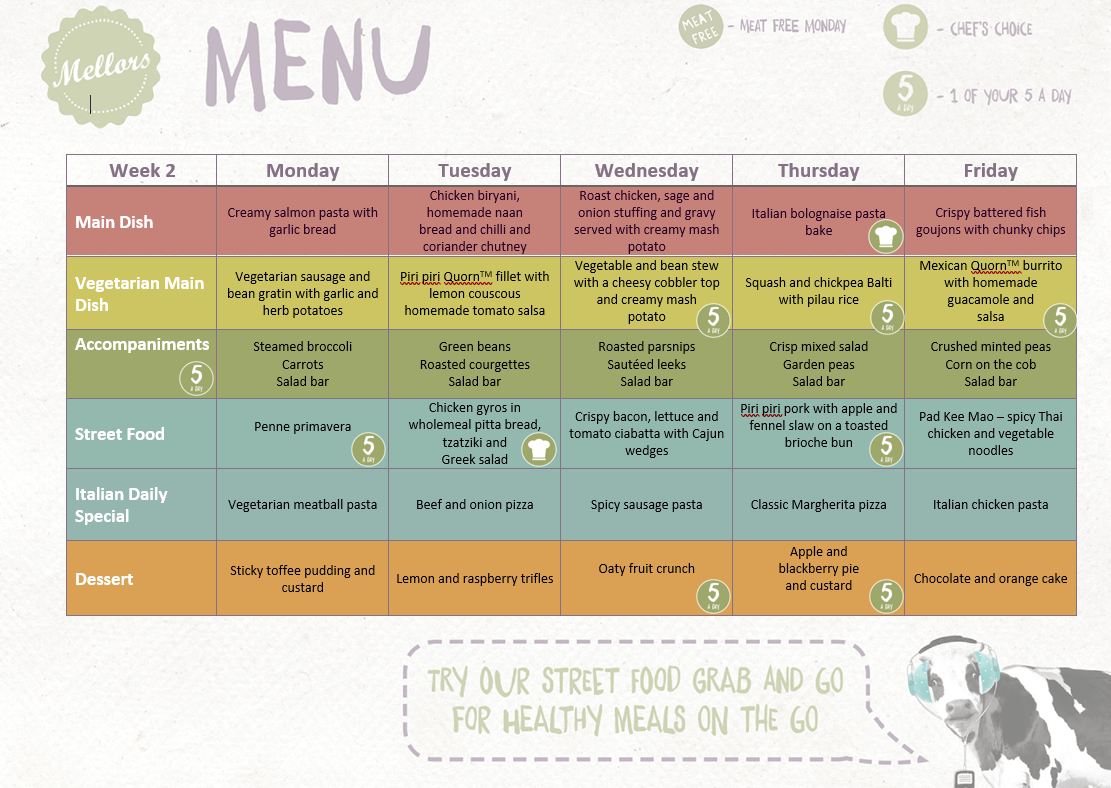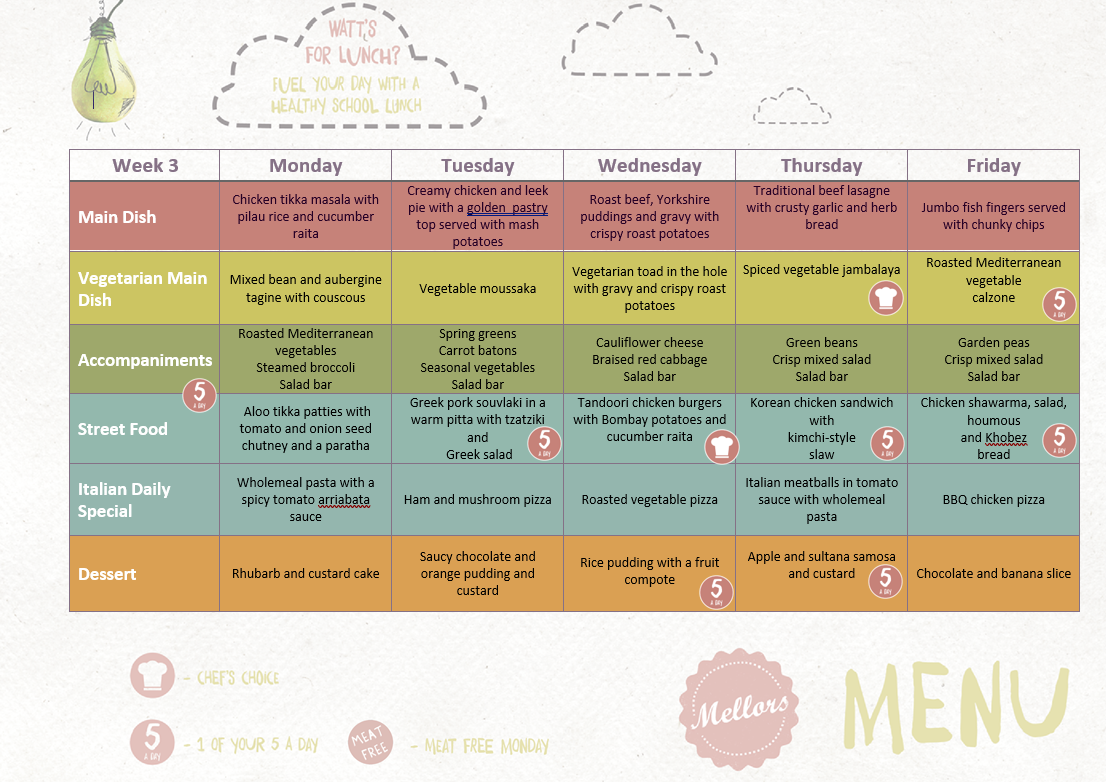 PARENTS EVENINGS
These events will be attended by the representatives of our catering team who will be on hand to answer parental questions about school meals and show some examples of the meals on offer to the pupils.
THEME DAYS
We will hold regular theme days throughout the year. These days may be seasonal (e.g. Easter, Christmas); topical (e.g. World Cup, Olympic Games); traditional (e.g. Chinese, Indian, Mediterranean). These days are popular with students as special menus are prepared and often the dining rooms decorated by catering staff and students.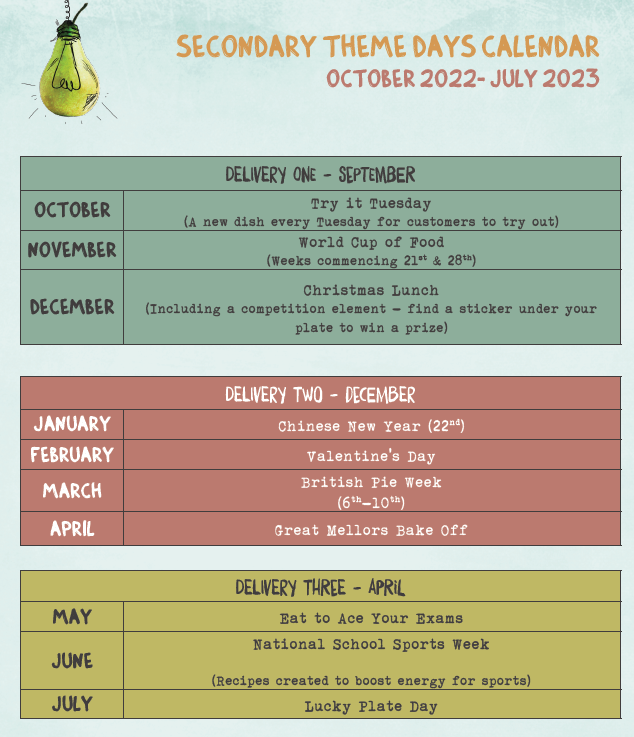 SURVEYS
We put great value in listening to what parents, students and staff want from their catering service and we will survey specific groups on appropriate issues throughout the year.
INITIATIVES
• Menus designed to encourage a healthier choice
• Working with teachers to include healthier living in the school curriculum
• Training our team to understand the principles involved and promoting healthy eating
SAFETY
We have a fully comprehensive Quality Assurance system supported by the Food Standards Agency to safeguard all catering practices within the Academy. All members of the catering team are trained in its application and hold, as a minimum, food hygiene and safety certificates. As a regular practice, the catering operation will be audited on a monthly basis to ensure compliance to its Quality Manual.
CASHLESS CATERING
Thornaby Academy uses a "cashless catering "system which removes the need for students to carry cash. Students simply visit one of the cashless catering machines when they arrive at school to top up their account and then later pay for their food at the till by using their fingerprint.
Payment can also be made by cheque; cheques should be made payable to Thornaby Academy and handed to the Catering Manager. Parents can request a report and keep track of what their child spends and what they eat at the Academy.